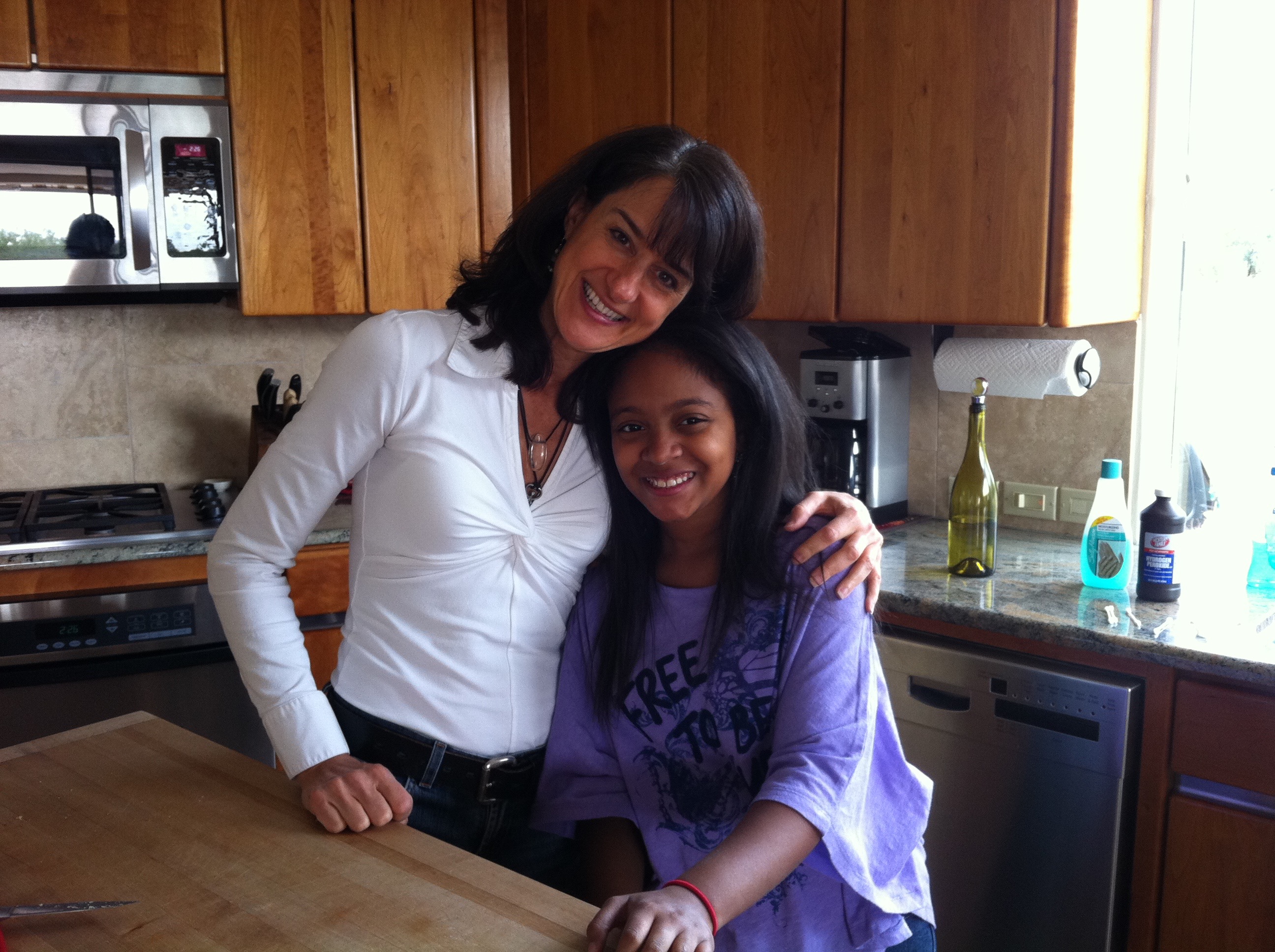 I will be presenting Healthy Body, Healthy Home, Ridding your Home of Hidden Toxins at the HEAL Festival, April 21 from 11-3pm at Diamond Children's Medical Center. See the press release below for further details. Hope to see you there!
11 Year Old Tucson Advocate, The University of Arizona Medical Center's Pivirotto Health & Wellness Center, and the Grow 2B Fit Foundation Partner to Promote Healthy Eating and an Active Lifestyle
Tucson, AZ, March 13, 2012 – The H.E.A.L. (healthy eating, active lifestyle) Festival, presented by Haile Thomas, age 11, youth advisory board member for the Alliance for a Healthier Generation, in its inaugural year, announces a partnership with the University of Arizona Medical Center's Wellness Center and Grow 2B Fit Foundation to promote healthy eating and active living.
The result is a youth-led partnership to present a day of fun physical activities, healthy cooking demonstrations and nutrition talks for the whole community, and a goal to inspire and motivate youth and families to embrace a healthy lifestyle.
Global Youth Service Day, Saturday, April 21st – Inaugural H.E.A.L. Festival
A wonderful free event for the whole family to enjoy, the H.EA.L. (healthy eating, active lifestyle) Festival will be held at 1501 N Campbell Avenue – in the Diamond Children's lobby and exterior patio areas, as well as the grassy area outside the University of Arizona's Medical Center's Health & Wellness Center, from 11.a.m. to 3 p.m. The event will feature everything from fun cooking demonstrations with local chefs to energizing activities for kids and families to have fun and play, while also learning about simple strategies to increase physical activities and improve eating habits.
The initiative's partners invite corporations, foundations, youth volunteers, and those in our community with the skills and knowledge about food, fitness, and health and wellness resources to get involved, volunteer, and join in this youth-adult partnership to help combat childhood obesity and strengthen our community. Visit www.healfestival.com for details.
For more information: Haile Thomas, Founder, Healthy Girl Adventures Club, 520-850-7902 Jessica Schultz, Founder, Grow 2B Fit Foundation, 520-293-6686 Robert Bailey, Manager, Pivirotto Wellness Center, 520-694-9641
Supporting quotes:
Haile Thomas, founder and event director: "I believe that the voice, ideas, and contributions of youth are important because we live in an overly sweet, salty, and processed world, and we kids are often targeted by unhealthy foods, so it's only right that we fight back! The HEAL Festival is one of the ways that I am fighting back, and I am so grateful for the encouragement and support that I've received from my partners and event participants. Together, I believe we will host a fantastic event for Tucson families!"
Dr. Jessica Schultz, founder, Grow 2B Fit Foundation: "The Grow 2B Fit Foundation is extremely proud to be supporting Haile Thomas in her efforts to bring youth together to combat childhood obesity and teach each other about healthy lifestyle habits. With the growing obesity epidemic in adults and children, it is important for the community to work together to help families find healthier ways to eat and be active. There has been so much great work done in Tucson to help our community become healthier and Haile's project is adding to that in a unique and fun way with the youth-led HEAL Festival. "
Robert Bailey, Manager, Pivirotto Wellness Center: "The obesity problem in this country has reached epidemic proportions and has become alarmingly concerning for the children in our community. Haile's vision and proactive approach to this problem is incredibly inspirational to me. The HEAL festival presents a unique opportunity in our community to not only educate our youth on the obesity problem, but to listen to their ideas on how to fight this issue. This is a wonderful event for the entire family and I am excited to be involved in this event!"
~~~
About Healthy Girl Adventures Club
The Healthy Girl Adventures Club is an online club where members from across the country meet to share interests, participate in healthy challenges, share tips and recipes, as well as inspire and motive each other to move more and eat healthfully! To learn more about HGA visit www.hgaclub.com.
About Grow 2B Fit Foundation
The Grow 2B Fit Program, is a 501(c)(3) non-profit organization that works with families in Tucson, AZ to help them learn about nutrition, exercise, and how to maintain healthy lifestyle habits for the whole family. Their mission is to provide families with the information, support and education they need to live a healthier happier life. The Grow 2B Fit Program website has tons of information, interactive games for kids and ideas for parents on how to teach their children about healthy lifestyles, healthy recipes and how to make changes themselves! To learn more visit www.grow2bfit.org.
About Pivirotto Health & Wellness Center:
The University of Arizona Medical Center – University Campus 7,000 square-foot Pivirotto Health & Wellness Center on the northeast corner of the second floor contains a complete exercise gym with cardiovascular and strength training equipment, spacious locker rooms, showers, an aerobics room and prevention/wellness library.
Enjoy FREE FUN Physical Activities, Healthy Cooking Demonstrations, and Health, Wellness & Nutrition Education
Presented by:
Grow 2B Fit Foundation
Kids Can Cook
Pivirotto Wellness Center
The Healthy Girl Adventures Club
Hanling Acupuncture Healing Center
Healthy Children Arizona
Yoga 4 Youth
Core Galore
Momentum Physical Therapy
Sierra Fitness
Animas Pilates/Dance
Lilly's Table
Chef Albert Hall ~ Acacia
Renee's Organic Oven
Southern Arizona Celiac Support
CrossFit Kids
Girls Making Media
The Grateful Goddess
Arizona Nutrition Network
The Wellness Council of Arizona
Move Into Well-Being
Sensorium for Kids
Girl Scouts of Southern Arizona
John Fina ~ Mimi Fina ~ Stella Fina
Children's Museum Tucson
Tucson Village Farm
Kool Smiles
The Uzo Method Project
Fuzsion Fitness
Bear Essential News